Water Quality & Fish
Loch Erin is a wonderful all sports lake with great fishing. Our LEPOA board works to ensure we are monitoring both water quality and fish populations to create recreational opportunities for members to enjoy.
---
Water Quality
Lily Pad and Weed Treatments
Each year, LEPOA limits the number of weed treatments performed on the lake, as there is a theory that less decaying biomass in the lake will decrease the amount of food available to algae, while simultaneously allowing the remaining lily pads to consume nutrients (essentially starving the algae). This decision seems to have been a step in the right direction, as blue-green algae blooms have been minimal.
That said, targeted weed treatments will occur throughout the summer months, focused primarily in the coves and inlets where lily pad concentrations are high. As lily pads are considered native vegetation in Michigan, they can only be sprayed in developed areas where they are inhibiting boat docks and beaches.
Watershed Management Plan
In 2021, the River Raisin Watershed Council, in collaboration with LEPOA, was awarded a research and planning grant from the Michigan Department of Environment, Great Lakes, and Energy. The grant funding, along with a 10% match, will fund a two-year study of the area surrounding Loch Erin and result in a Watershed Management Plan.
Upon completion of the study, suggestions for remediation will be provided to LEPOA and an action plan and path forward can be determined, including potential for additional grant funding requests. Tackling water quality on our lake will be a long, multi-step and multi-year process.
Details were outlined in a Daily Telegram article on February 14, 2022 and can be accessed here.
Shoreline Planting
Shoreline planting, as opposed to grass abuting the lake, helps to consume excess nutrients from entering the lake that would otherwise feed algae. This is an easy step that residents can take on their personal shoreline to help with preserving the water quality on Loch Erin.
A formal Shoreline Planting Committee was created in 2021 to help with shoreline planting at Loch Erin's parks. If you're interested in volunteering, please reach out to the Water Quality Committee!
Useful Information and Links
Aquatic Nuisance Control Frequently Asked Questions
River Raisin Watershed Council (RRWC)
Michigan Lakes and Stream Association
Michigan Natural Shoreline Partnership
205(j) Grant Agreement
Loch Erin Improvement Study and Management Plan
Daily Telegram Article Announcing Grant Award

---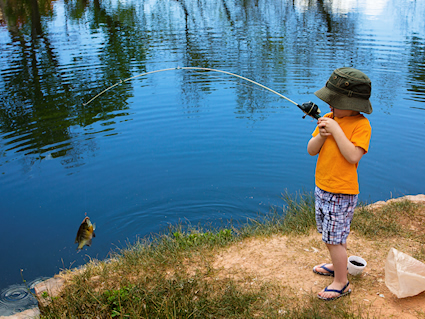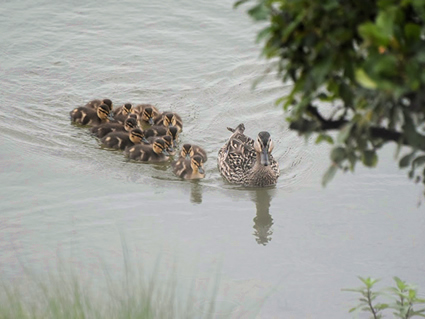 Fish Information
Loch Erin has been stocking fish since (at least) 1988 and has a thriving fishery. Stocking records can be accessed on the State of Michigan Department of Natural Resources Fish Stocking Database, under "Lake Loch Erin". Established species include: Bluegill, Channel Catfish, Crappie, Largemouth Bass, Smallmouth Bass and Walleye (among others).
While Loch Erin is a private lake, all state fishing regulations and restrictions apply.
Useful Information and Links
Information about Fish Kills
State of Michigan Fishing Guide
Fisheries Survey of Loch Erin
Fish Attractor Map

Loch Erin Property Owners Association
A Private Lake Community